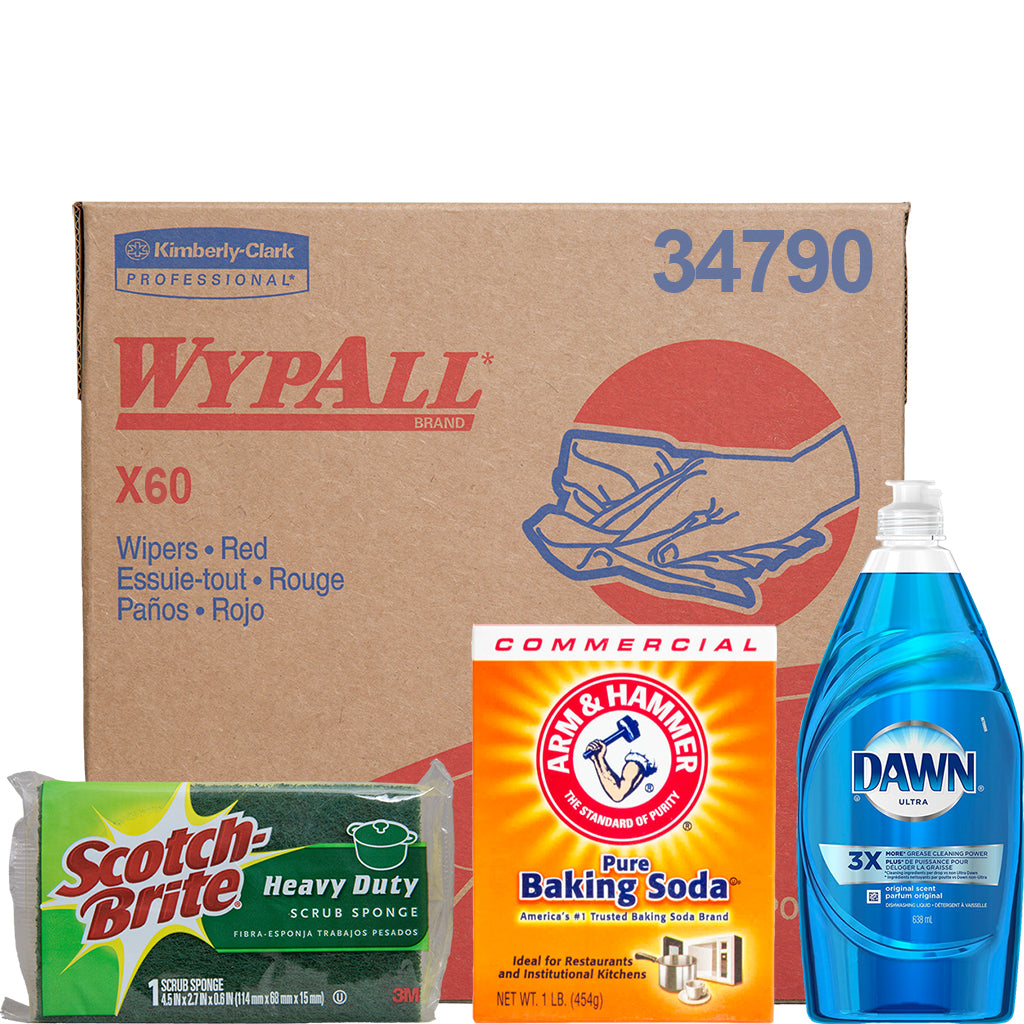 Water Cooler Cleaner Kit
Use this kit to clean water coolers to help protect yourself from bacteria and germs.
Kit Includes:
1 Box - Baking Soda (7097)
Arm & Hammer Pure Baking Soda. Sodium bicarbonate has several miscellaneous uses and applications. Use as an absorbant for moisture and odors, neutralizing battery acids and oil spills, or as a fungicide and cleaning agent. 1 lb box used in safety center where wet cell batteries are located. Non-toxic.
1 Each - 9 oz Liquid Dawn (44132)
Think all dish soaps are the same? Think again. Dawn® Ultra has 3x more Grease Cleaning Power per drop, so you can get through more dishes with less. No matter what you've got cooking in the kitchen, Dawn dishwashing liquid will leave your dishes squeaky clean every time.
1 Each - Sponge (44143)
Tough on messes. Easy on surfaces. Clean without scratching. Safe for non-stick cookware. Comfortable, easy-to-hold shape. Sanitize in the dishwasher and reuse!
1 Box - WypAll X60 Wipers (76265)
Reinforced, general purpose 9.75" x 16.75" towel. Made of hydro knit fast absorbing material. Long-lasting towels can be used again and again. Reinforced for extra scrubbing and cleaning power. This is not a lint-free towel.