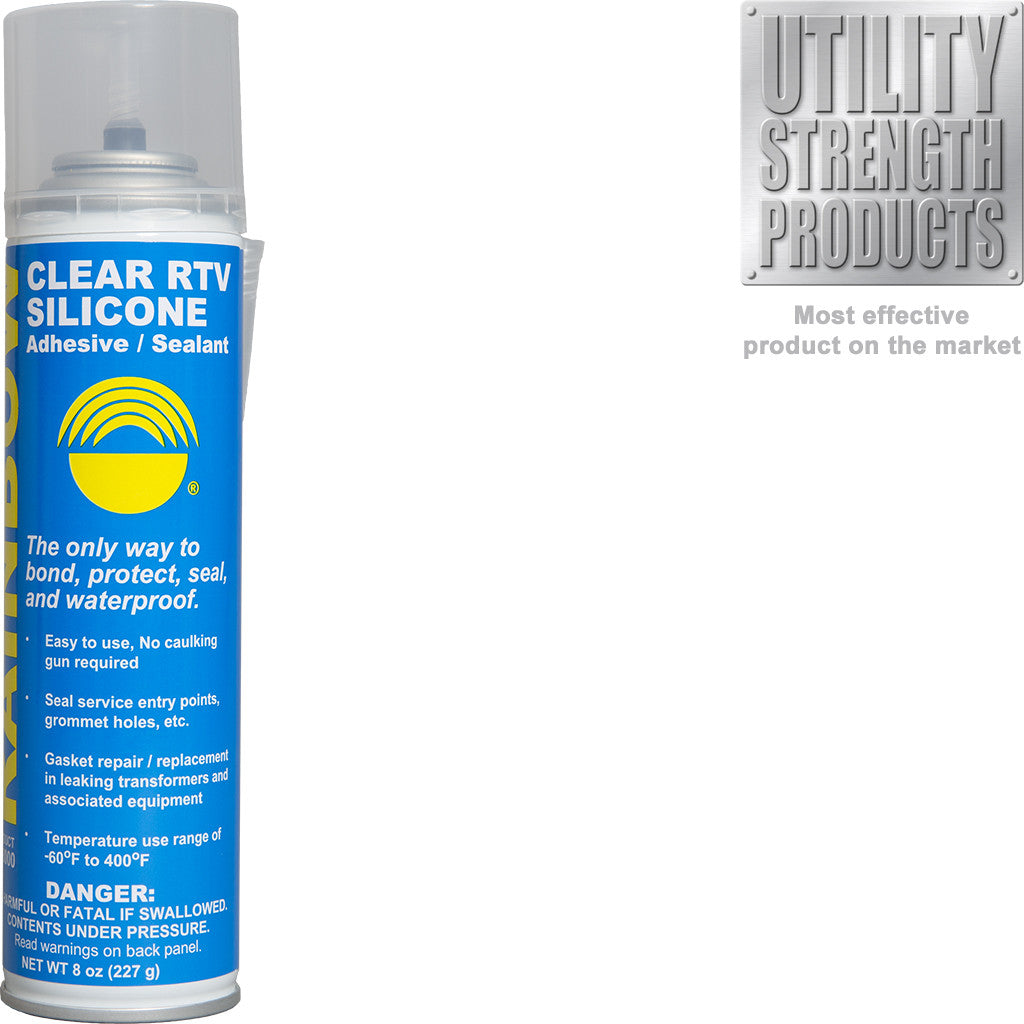 Clear RTV Silicone
A barely visible, clear RTV silicone sealant in a convenient pressurized package. Designed to provide a wide range of sealing, bonding, protecting, and waterproofing applications. Excellent alternative to messy tubes. Temperature range: -60° F to 400° F. Dispenses a consistent uniform bead.
Applications
Use Clear RTV Silicone to seal cracks, seams, cable entrance ports and duct entrances to prevent moisture and insect invasion. Applications include:
Cabinets
Pedestals
Form Gaskets
HVAC
Duct Work
Plumbing
Splice/Repeater Cases
Seal Gaskets
Mating Parts
Gear Boxes
Outdoor Construction
Basic Information
This excellent sealant forms a water tight seal to close cracks, seams and entrance ports on many types of parts and equipment. Use for interior and exterior projects. Will NOT crack, crumble or shrink.
CLEAR RTV SILICONE is packaged in a unique pressurized can that is easy to use - no messy caulking tubes. The package keeps the sealant fresh and dispenses a consistent uniform bead. Extension tubes are provided to allow for different thickness beads and hard to reach areas.
This sealant has a flash point of 212° F. It remains stable at temperatures ranging from -60° F to 400° F. It has a dielectric strength of 550 volts/ml.
CLEAR RTV SILICONE meets federal specification TT-S-001543A Class A (COM-NBS) and federal specification TT-S-00230 Class A (COM-NBS). It also meets FDA regulation 21-177.2600 and meets or exceeds MIL-A-46106.
Features & Benefits
| | |
| --- | --- |
| Multiple use product | Save money by using a single product for a variety of applications |
| Effective at temperatures from -60° F to 400° F | Suitable for many interior and exterior applications |