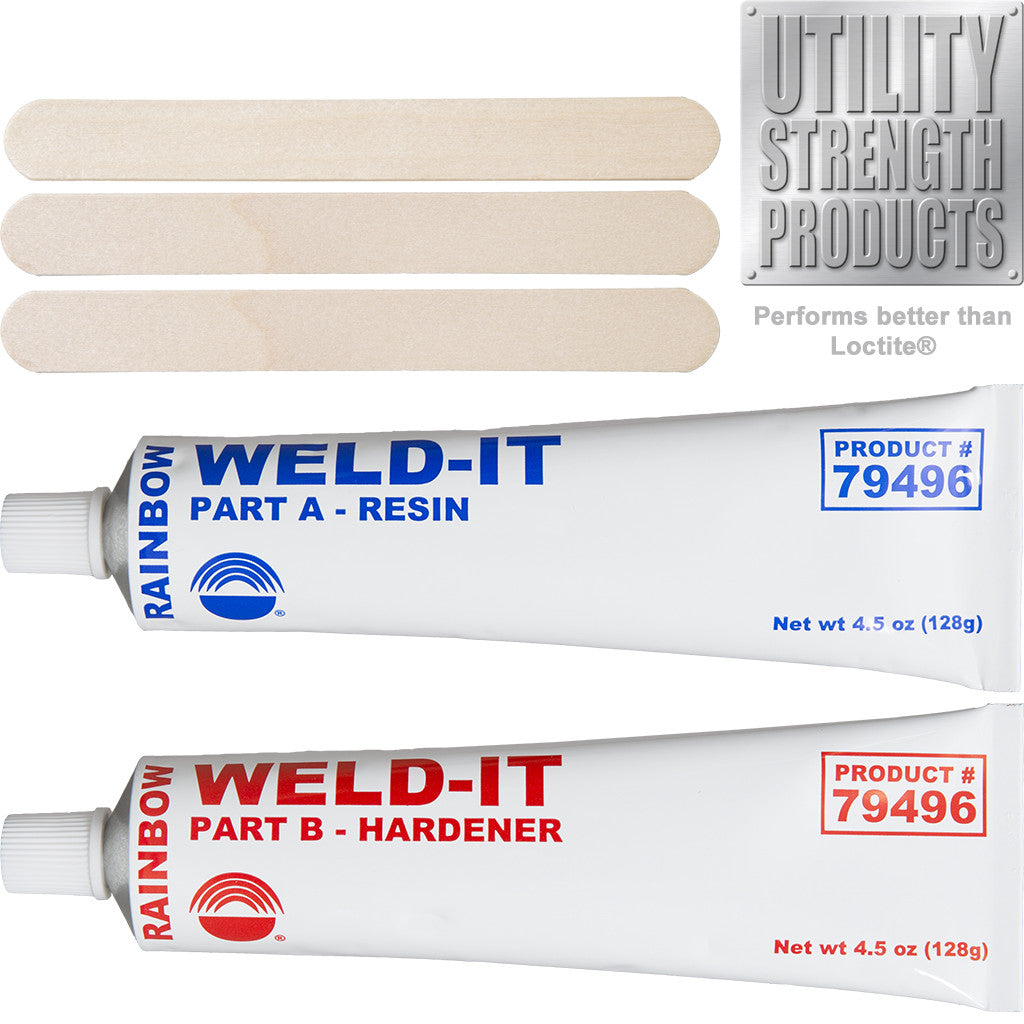 Weld-It Rapid Setting Epoxy Adhesive
Be sure to include Rainbow's Weld-It in your tool box for small on-the-spot repairs, pressurized cable-leak repairs or anywhere a two-part epoxy adhesive is needed.
WELD-IT is designed for the assembly of difficult-to-bond materials which require uniform stress distribution and strong tension and /or shear strength. WELD-IT is a two-component epoxy adhesive. Part A is a black resin paste and Part B is a white hardener paste.
Producing strong bonds in a short period of time, WELD-IT is ideally suited for joining small parts and for repair work. Once cured, it can be drilled, tapped, sanded, heated, and painted. WELD-IT Reduces labor costs by on-site repair. WELD-IT is Made in the U.S.A.
You can apply Weld-It to:
Metal
Plastic
PVC
Wood
Concrete
Ceramic
Tile
Fiberglass 
1 Kit contains 2 - 4.5-oz. tubes and 3 applicators
 WARNING: This product can expose you to chemicals which are known to the State of California to cause cancer and birth defects or other reproductive harm. For more information go to www.P65Warnings.ca.gov.